Seen from the front porch Saturday morning; it got pretty hot later in the day but was still nice and cool at 7:00 or so when I saw these dewy leaves.
I had avocado toast with radish leaf aioli and fruit salad for Saturday breakfast after we biked to the Farmers' Market. Oh, yea, it's the blog banner right now …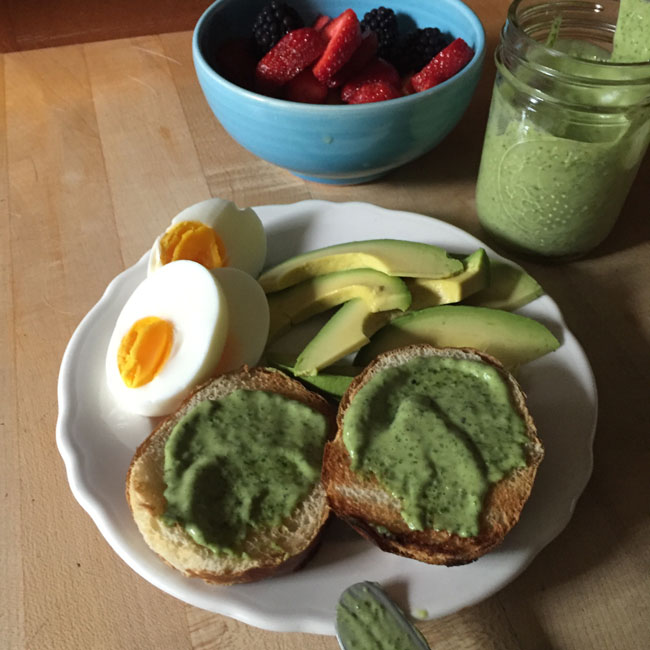 Later on Saturday I went out to the mall return the replacement canopy I'd ordered for the patio umbrella – I measured wrong and it's too small. I ordered a bigger one online, and then headed for the mall. Pottery Barn is only a few stores down from Williams Sonoma, so I stopped in and went to puruse the gadget wall. Here's what a food trend avocados are right now – Williams Sonoma is making a special avocado storer. It's a plastic box designed to hold an avocado half with the pit that you leave in to prevent browning, with the cut side up against a smooth flat surface, also to prevent browning. About eight bucks but think of the plastic wrap you'll save – and prevent from going to turn in a gyre in the South Pacific.