Let's see if I can tell you about a couple of things that stand out.
Affogato for dessert at Avec. It's that Italian dessert that's just coffee, espresso really, dumped over vanilla ice cream. Here's Food52's take on it. Lots of high end restaurants serve it with some baked good on the side. We had it with zeppole in Madison at the departed Nostrano. Avec's came with chocolate sables. It was like a root beer float: the first few bites you could taste the coffee and the ice cream as separate entities, but by later bites, the ice cream and coffee combined into a delicious creamy mess. I wasn't totally happy with our food choices; I thought we ordered too much and too bread-y. We started with roasted asparagus and then a salad with Asian pears and almonds and lettuce, but also lots of radicchio. We got the grand focaccia, flat bread stuffed with cheese, that I liked but tasted too salty to Mark. Followed by the calzone, another stuffed bread, that I suggested cancelling as I forked down my last bite of salad. I think most of the calzone is still in a box in the fridge at the apartment in Chicago. But full as we were, I don't regret the affogato.
On Tuesday, we went to Chicago to see Hamilton, and while we were hanging out at the apartment getting ready to go out, I found this cool National Archives, EPA photo collection, Documerica, that has shots of Pittsburgh in the 1970s. It's RG 412, and the photos of Pittsburgh seem to be mostly taken by John L. Alexandrowicz.
We went to Revival Food Hall (again) for dinner. The crispy Thai salad I wanted at Farmer's Fridge was sold out for the day, so I followed Al's lead and got taco salad at Antique Taco.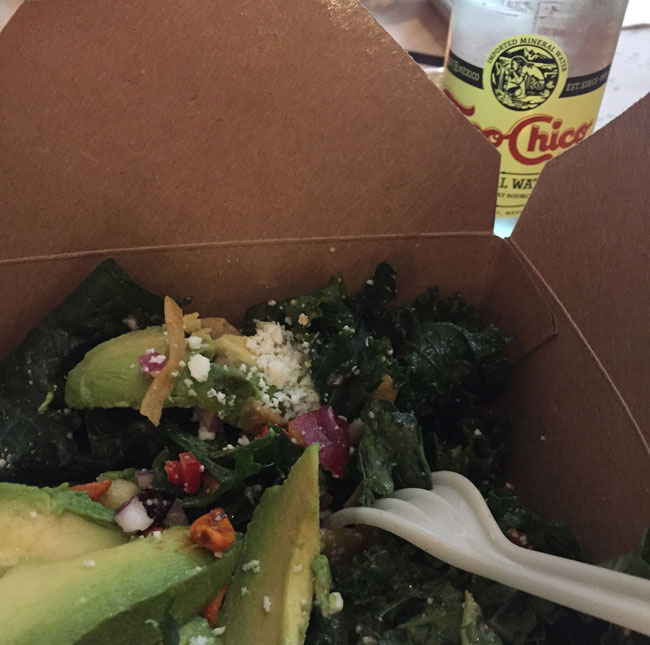 Then, Hamilton, O.My.God.
I feel like now I understand what the hype's all about.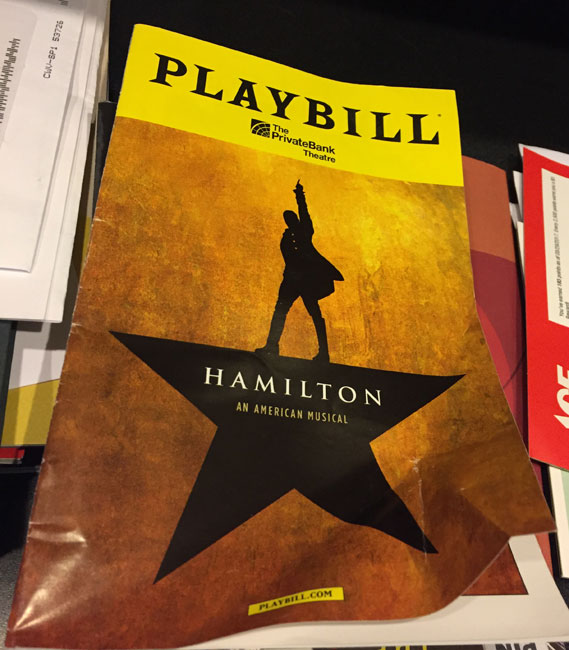 Sadly the other prominent feature of the week is Mark & Belana have what seems to be the same  horrible  cold. They both doubled over coughing as we walked out of the theater.