This morning when I was walking, I was thinking about all those posts I haven't written the last few weeks. There was the one about the various home repairs we've had recently – finally got the swale dug, so maybe the basement won't leak.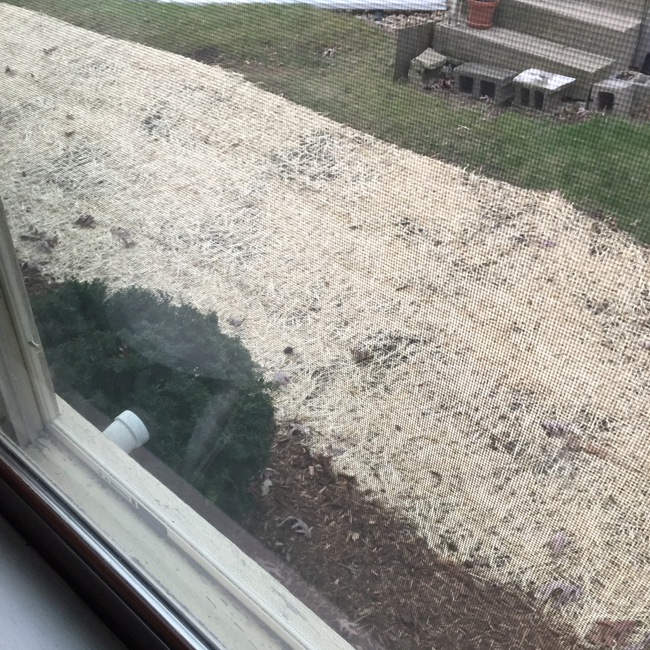 I think I might have to get the landscaper to come back and reseed in the spring.
There was the one about "surprisingly not terrible", sort of related to the swale, about how there're these things we have to do, and we keep putting them off, dreading them, and then when we finally do it, it's surprisingly not terrible. Like cutting up the pork belly from the pig we just bought. Like taking Mark off the AT&T account – when his name and number were the first ones on the account, even though the bills come to me. I made sure I knew the account number, and then I had to do was go into the app and say I needed to register a new account. Now instead of the login being Mark's phone number, it's one of my email addresses, and I just had to set a new password. And a pleasant side effect is that the app doesn't say, "Hello, Mark!" every time I login. Although I just tried to find out what my new rate, for 3 lines instead of 4, will be, but my chat session with the AT&T agent got cut off.
Instead of those other posts we get this one, about how it's been a pretty nice Sunday and really a good weekend in general.
I took a walk – the puddles were frozen.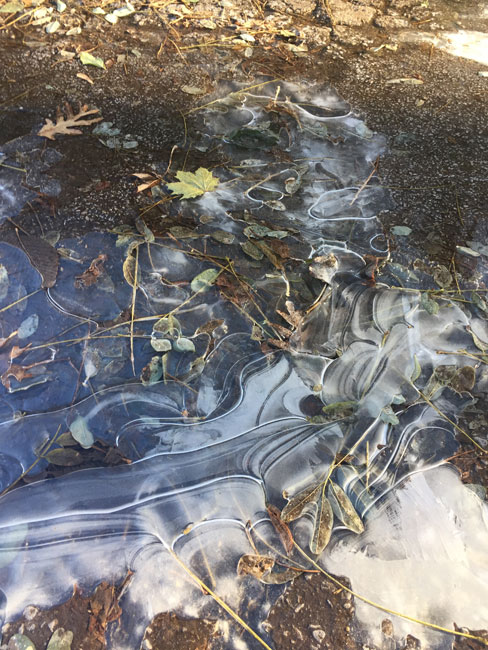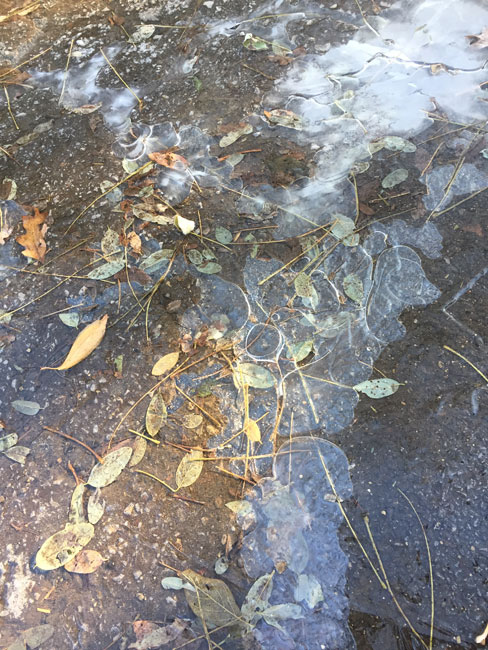 We had chicken hash with eggs on top for brunch.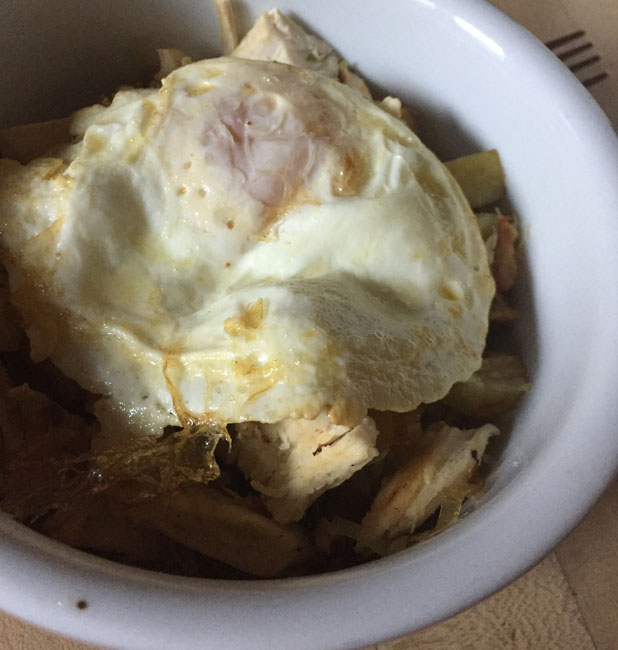 And pumpkin scones, my regular recipe, with white chocolate chips. Coarse sugar & nutmeg sprinkled on top. They came out a little cake-y but ok. I also made some milk chocolate chunk & dried cranberry cookies, that I ate with ice cream in front of the Sunday night TV.
On Monday night, cookie season had its soft start – I made the dough for the jam cookies. Three pounds of butter, probably two of sugar, nine eggs, most of a 5-pound bag of AP flour. I rewarded myself with a cup of hot cider with a glug of brandy. I watched Young Victoria – Emily Blunt & Rupert Friend as Victoria & Albert – very pretty to look at; an unchallenging choice for my Monday night. I think we might've seen it in the theater when it came out, 8 years ago, but maybe only on TV.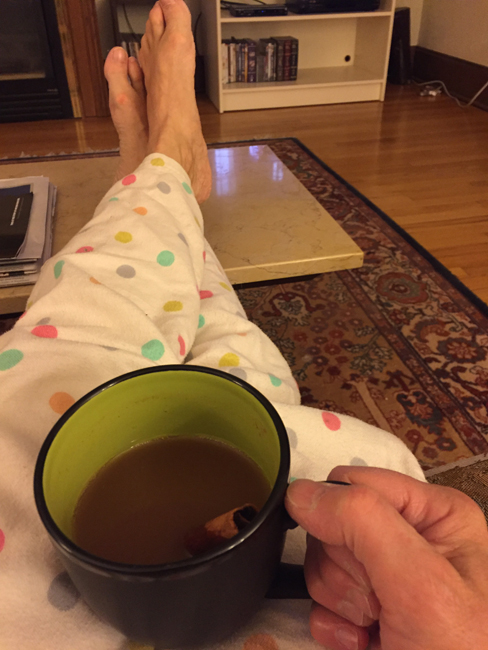 I watched Colbert's monologue but didn't stay for Elizabeth Warren. Which all put me to sleep so nicely that it was hard to wake up on Tuesday to the cold hard reality of daily life ….