It's official – I did a Sunday morning weigh-in today for the first time since before Christmas, and I didn't gain any weight over the holidays. Although, in truth, I know I hit a cookie low at some point, actually probably multiple points. Because of the increased activity of staying up to all hours baking, I lose a little weight before the cookie party in mid-December, and feel slimmer which is nice for the holidays, but really it's all just going up and down in a 4-pound range, which again to me, feels like a lot on my 5-foot barely 3-inch frame, but in the grand scheme of things hardly matters. And it's not like I'm getting trim by a healthful exercise & diet regime; I'm just staying up late hanging out in the kitchen, and not eating real dinners, only broken cookies and whatever else I cram into my mouth while I'm working.
This first week of January I've been back to my teaching graduate students job, trying to get two online classes up and running, and like everyone else in the upper Midwest, trying to stay warm. Most of the cooking I've been doing is still using up odds & ends of holiday leftovers.
So, Tuesday for dinner I had an egg on top of the creamed spinach that had been New Year's brunch, and baked Brie on top of baguette. The Brie was just a little too gone, too amonia-y, it was from the cookie party.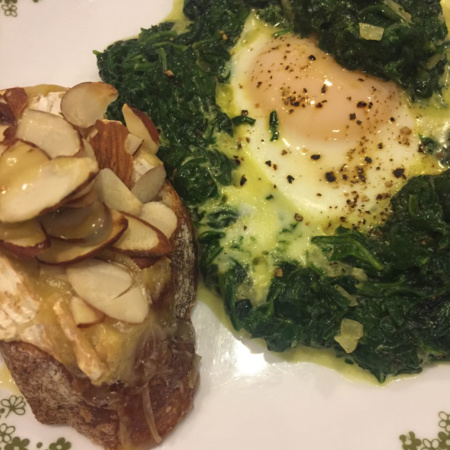 Wednesday started off ok – had a toasted cheese sandwich with coleslaw on one of the little rolls I bought for the cookie party to go with the pulled pork. and I had promised myself the last two baby fruit cakes and eggnog with brandy while I addressed New Years cards. I don't regret any of that, but then I broke into some of the trashier sugary things in the house, like some of the red and green m&m's from the giant Costco bag I bought, for the centers of the spritz cookies, and the last of the Halloween Hershey bars that did not go onto the tops of the chocolate toffee bars.
Thursday I made squash hummus (with way less oil then prescribed in this recipe; I had a little jar, about 1/3 cup, of garlic oil leftover from a prior batch of hummus, and I used that and some additional dry roasted garlic) and went to a potluck – much more civilized. I ate the hummus and various things other people brought, mostly salads.
On Saturday It was too cold to walk to the indoor Farmers' Market, but after we bought our groceries we walked across the square to get coffee, and of course we went through the Capitol, to get out of the cold. They've taken down the tree but moved some of the ornaments that were made by school kids into display cases.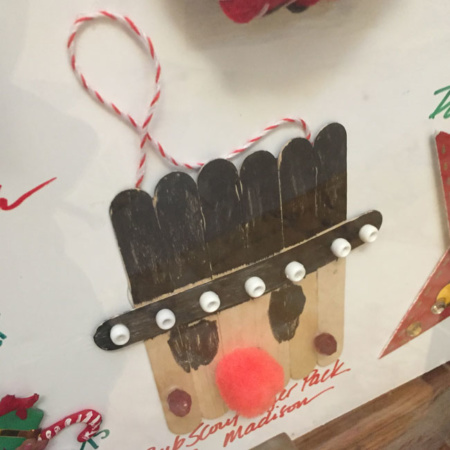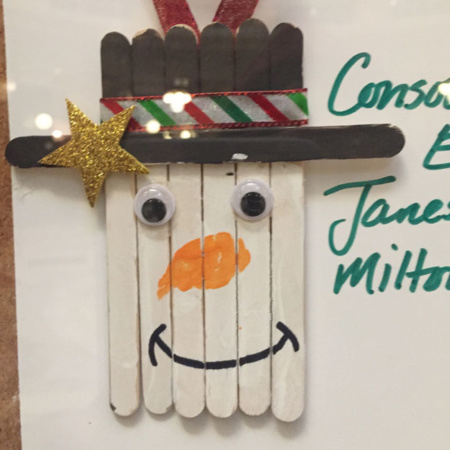 After our dinner of leftover Hoppin' John and a big salad, I managed to get out to see Honor Among Thieves at the Harmony, and I'm so glad I went. I knew Mark wasn't going to come with me when he got into pajama pants at about 5:00 when he got back from walking.
I'd been mentally plotting to make coffeecake for Sunday breakfast,using up the last of the Thanksgiving cranberry sauce and the end of a bag of fresh cranberries that was in the fruit drawer. It looked perfect when it came out of the oven, but the middle was all gooey. The edges were fine though. We ate it with a ham and cheese omelet and hash browns and fruit.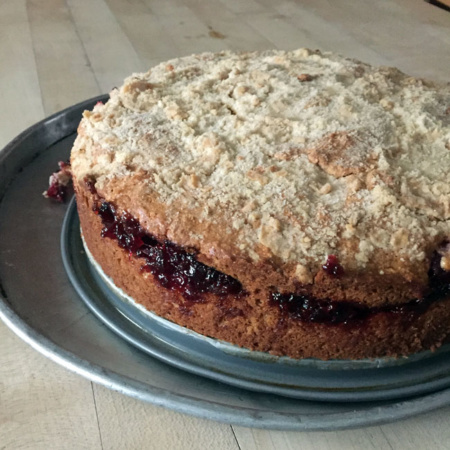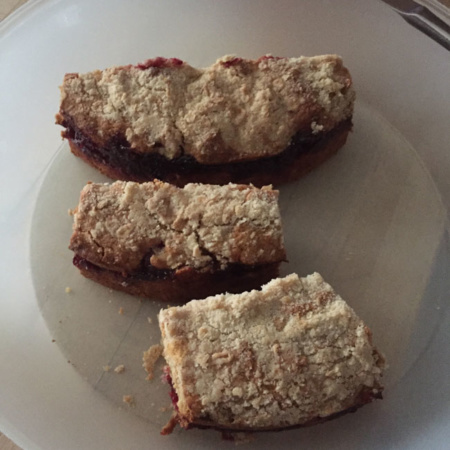 Almost all the cookies have been given away. There're a few apricot jam stars, one spoon cookie, a couple dozen springerle, and some marzipan dates. I saw Al in line at the car wash, and he came over and got the bag of peppermint bark I'd been saving for him, so that's gone too. Just in time, before I could eat all of it – there were still 10 pieces in the bag.