We saw Alejandro Escovedo at City Winery, performing A Man Under the Influence, with a big band, some of whom were traveling with him, and who are on the original album, and some picked up locally. Like Eric Heywood on Pedal Steel, and Mitch Easter playing a Fender Coronado Antigua, and Chris Stamey, who produced the album, played guitar some and keyboards, and conducted. The Wikipedia article about the original album quotes a Pitchfork review that says Stamey, "keeps [the five guitarists on that track] all in their respective places, avoiding a sloppy mess."[cite]. Pretty much the same thing happened at the show. The small stage was crammed, but everyone played their part and did not get in each other's way.
Earlier in the week, I made almond tart.
From my old September 1992 Gourmet, with the Sphinx on the cover. I used a square pan, and took a hunk with us when we rode the bus down.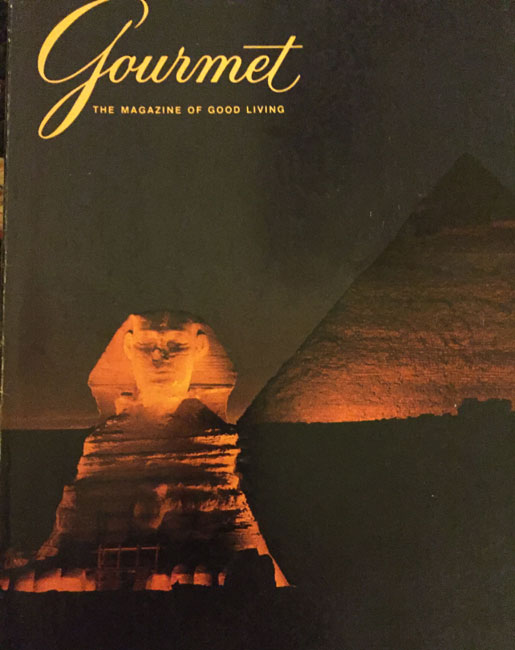 On Saturday we started with coffee at Dollop, then we had a big breakfast at Yolk that we walked off – my phone says 20,823 steps or 10.2 miles, for Saturday. We went up in the Hancock Building, generally wandered around, stopped in the Nutella store, bought salad at Whole Foods for dinner, and for the grand finale, saw the Shape of Water.
Now it's all the way to Thursday of the week after, it's been cold and warm and cold again, and at work I've been doing endless meetings and keeping up with my classes. I think I'm going to go be a couch potato and watch my soap – This is Us. I'm on the last episode of season 1. And sounds like I'm going to be tempted to cut to the chase and find out how Jack died, on Sunday, after the Super Bowl